Car mounted multi functional cup holder
Regular price
Sale price
£14.44 GBP
Unit price
per
 About this product
The cup holder is approximately 10.5x9cm (4.1x3.5inch) in size, and its bottom is approximately 8.1x7.2x6.6cm (3.2x2.8x2.6inch). Universal size for the majority of car cups, but before you buy, make sure to measure the cup holder in your vehicle.
Reliable Material: Made of premium ABS plastic, which is sturdy, wear-resistant, and long-lasting. Its smooth surface and edges prevent hand scratches. You can utilise it with assurance.
Good Stability: Our car cup holder expander has enough space to accommodate bottles and drinking cups of most sizes. When the cup holder is stable, cups and bottles are less likely to fall out while driving or turning. The deep "U" cutouts in the car cup holders are made to hold cups and mugs with external handles. The top adaptor and bottom of the cup holder can both be used separately.
The cup diameter can be used within 105mm
Can be placed in the market. Most the cup types
Properly solve the card slot

Not a big enough problem

The diameter of the enlarged cup body can reach 105mm, which can accommodate a variety of cup bodies

Suitable for water cups up to 105mm in diameter
Easy installation
Easy and stable base installation
The base is adjustable, the telescopic diameter is about 65~ 100mm
The edge of the fixed key is pasted with a non-slip silicone sheet
Twist the top and bottom in opposite directions at the same time to expand or contract the base
Adapt to different cars with their own cup slots
Suitable for 98% of models
The mechanically fixed base is designed to rotate and telescope to adjust the size
Compatible with 98% of the original car cup grooves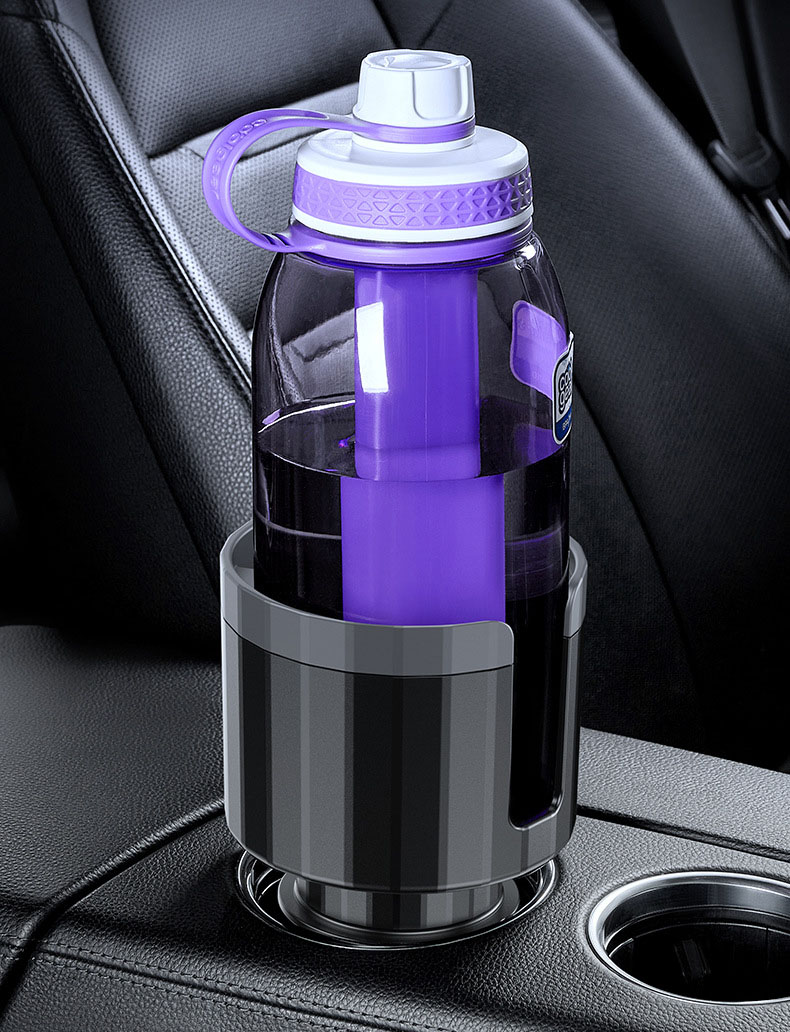 Flexible card position design
Can hold large and small water cups and won't fall off due to bumps in the road
It also prevents scratches on the bottle body
Anti-slip cushion
Cushioned sponge pad to fill
Base gap
Reduce vibration and stabilize the cup holder
Elastic buckle design
The elastic three-jaw design avoids
Cups do not collide
Do not hurt the cup, quiet, 0 abnormal noise
Share